Fund-a-Need
Help Us Grow our Catholic Community!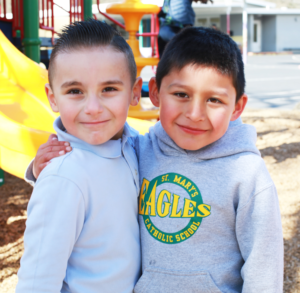 This year's Fund-a-Need goal is to raise $40,000 to open a Transitional Kindergarten for the 2023-2024 school year.
A Transitional Kindergarten will allow us to meet our goal to grow the school by enrolling students as young as age four. It will also serve a critical need for more options for early childhood education in the Valley.
Funds raised will help us prepare a learning space for these students and support the development of a state-of-the-art curriculum.
By opening a Transitional Kindergarten at St. Mary's, we hope to make access to a high-quality education more attainable and expand our Catholic community in the Valley.
On behalf of our students, we thank you!
Fund-A-Need is a parent-organized campaign to accomplish goals outlined in the school's Strategic Plan. Held in conjunction with Mardi Gras, Fund-A-Need helps the school to accomplish their financial goal for the annual project.