Mardi Gras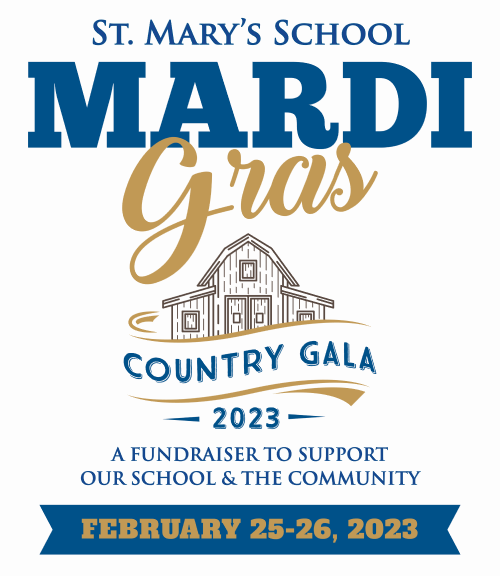 Save the Date! Our annual Mardi Gras celebration
is happening February 25 and 26, 2023!
Our Mardi Gras celebration is held in February each year to support the school and the community. Saturday features a dinner and gala for people 21 and over, while Sunday is a family fun Carnival.
Saturday evening's gala features dinner, silent and live auctions, raffle games, and dancing with a DJ.
The Sunday Carnival has free admission for the public and games, student performances, food for sale, a live class project auction, and silent auctions. Students who bring a cake or baked good to the cakewalk on Sunday receive one free dress pass per student.
Our first Mardi Gras was held back in 1970, and our school has organized the event every year since then. The school raised $10,000 during the first Mardi Gras in 1970 and, in recent years, raised over $100,000 during the weekend for various improvements to the school.
Part of the money helps lower tuition costs for students as part of our school's general funds and operation budget. Other funds raised go to our school's fund-a-need, which allows us to purchase specific items that classrooms and students need.
For questions about tickets please call the school office at (707) 462-3888.
Volunteer Sign-Ups
Reminder: Every family will need to sign up for 15 hours during Mardi Gras.